Vajayjay Rejuvenay (Vaginal Rejuvenation) Consult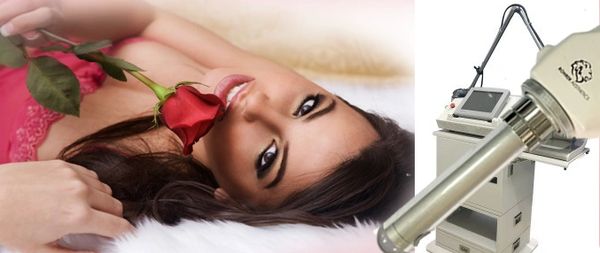 Vajayjay Rejuvenay (Laser Vaginal Rejuvenation) consult with Nurse Practitioner or Physician.  Provider will give an overview of the procedure and the potential benefits, and answer any of your questions.  If it is determined that you are a candidate for the procedure, and you wish to proceed, you will sign a release and schedule the procedure.  A $200 deposit must be collected at the time of your consult for scheduling of your procedure in order to apply the amount paid for your consult towards the deposit,($151) additional.     


Who Are the Best Candidates for Vaginal Rejuvenation?
Women who have had the structures of their vagina stretched or otherwise altered as a result of childbirth, aging, or other factors.
Women who experience reduced sensation during vaginal intercourse as a result of multiple vaginal deliveries.
Women that want a viable alternative solution to weakened vaginal muscles.
Women that want the best sexual experience possible.
Women who have vaginal dryness during sex.
Women who have not been sexually active for quite some time, that want to get back into the game.
Are You a Candidate for Vaginal Rejuvenation?

Laser Vaginal Rejuvenation, or LVR, is an outpatient procedure designed to enhance the feelings of sexual gratification. LVR is a modification of a standard procedure used for the treatment of stress urinary incontinence. The procedure takes about one hour and is designed to enhance your vaginal muscle tone, strength, and control which will in turn enhance your sexual gratification. Healing is rapid and your resumption of daily activities is in a short period of time.
How does Laser Vaginal Rejuvenation improve my gratification?

As vaginal muscles age, the muscles of the perineum become weak and poorly supported. These muscles become more relaxed with poor tone, strength, and control. This process causes the internal and external diameters to increase which results in diminished sensual and sexual gratification. LVR shrinks the internal and external vaginal diameters to build up and strengthen the perineal body to enhance sexual gratification for women. This also works well for women whose vaginal muscles have been weakened for other reasons.  The Laser also stimulates the fibroblast which produces collagen, necessary for proper lubrication of the vagina.