Laser Hair Reduction - Back Single Session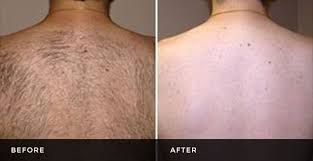 Single Session Laser Hair Reduction. Includes Back of Torso from belt line to hair line of neck.
Please come with a recent picture of your back prior to shaving, and then shave prior to coming in for your session.
If you are sun burned or razor burned you cannot have the procedure, and you must avoid the sun for a week after the procedure.
Satisfaction Guarantee only applies to Bare Back Package.