Kick-Start to Nurse Practitioner Guided Weight Loss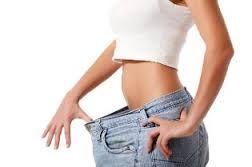 The Kick-Start to Nurse Practitioner Guided Weight Loss, which includes the pre-nurse practitioner exam work up, weight loss plan, physical activity planning, calorie logging training, review of medical history, labs review and physical exam by Nurse Practitioner and prescription (if indicated). The package kick-start period allows for patients to come in weekly for up to six weeks, for weigh-ins, vital signs, (calorie intake and exercise logging), and 1 Lipo Cocktail Plus Injection. If you are having any issues with your prescription or you are not beginning to lose weight during the six week kick-start period, you may schedule another visit with the Nurse Practitioner for a possible medication adjustment at no additional cost. After the six week kick-start period from your initial Nurse Practitioner visit, you may schedule a maintenance visit for a continuation of your Nurse Practitioner guided program, or you may purchase an ongoing annual weight-loss maintenance and support plan.
Blood Draw and Labs are not included in package. You may bring a copy of your labs (fasting lipid panel, chem panel, cbc, and preferably a vitamin D level) if they were drawn in last 90 days, otherwise you must also additionally purchase the Basic Blood Test and it is also preferable that you also purchase the Vitamin D3 level blood test. Package Sale Price only applies when paid online (a savings of $92). This package allows you to earn Med Spa points for each pound lost, and also registers you for a ten percent referral bonus, contact us for more information.