Erbium Laser Resurfacing, Three Treatments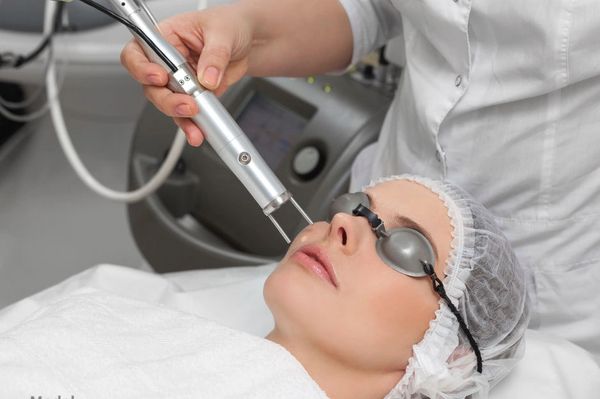 Erbium Laser Resurfacing, Three Treatments
Price and treatment guidelines are limited to one area per session. Pricing does not apply to multiple treatment sites.
Please call if you have any questions prior to online purchase. Multiple treatments will be required to obtain desired results. Treatments must be spaced at least 8 weeks apart. See single session pricing to purchase just one treatment online.
Erbium laser resurfacing is designed to remove surface-level and moderately deep lines and wrinkles on the face, hands, neck, or chest. One of the benefits of erbium laser resurfacing is minimal burning of surrounding tissue. This laser causes fewer side effects -- such as swelling, bruising, and redness -- so your recovery time should be faster than with CO2 laser resurfacing. In some cases, recovery may only take one week Ask your doctor how long recovery is likely to take for you.
If you have a darker skin tone, erbium laser resurfacing may work better for you.
Treatments cannot be performed on areas with a suntan or sunburn. Avoid direct exposure to the sun, tanning beds 4 weeks prior to treatment. A broad-spectrum sunscreen of SPF 30 or higher should be applied to any treatment area exposed to the sun.
How to prepare for your treatment:
1) Discuss and disclose any healing disorders such as diabetes mellitus, connective tissue disease, or radiation/chemotherapy.
2) Discuss and disclose if there is an active infection or history of herpes simplex of the lips, mouth or face.
3) Do not proceed with the Erbium Yag treatment if the patient is pregnant or breast feeding.
4) Discuss and disclose allergies to topical anesthetics, antibiotics, or other medications.
5) Do not proceed with the treatment if Isotretinoin (Accutane) has been used within the past 12 MONTHS.
6) Discuss the history of any hypertropic scarring or keloid formations or other skin disease.